Reading: Willy Vlautin and Jonathan Evison
Annie Bloom's welcomes Pacific Northwest authors Willy Vlautin and Jonathan Evison to read from the paperback editions of their latest novels.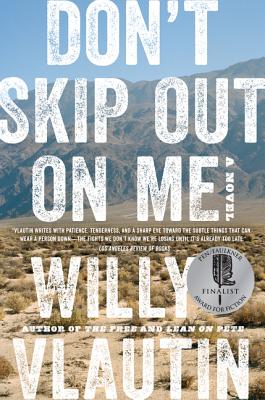 Willy Vlautin's Don't Skip Out on Me is about a young ranch hand who goes on a quest to become a champion boxer to prove his worth.
Horace Hopper is a half-Paiute, half-Irish ranch hand who wants to be somebody. He's spent most of his life on the ranch of his kindly guardians, Mr. and Mrs. Reese, herding sheep alone in the mountains. But while the Reeses treat him like a son, Horace can't shake the shame he feels from being abandoned by his parents. He decides to leave the only loving home he's known to prove his worth by training to become a boxer.
Mr. Reese is holding on to a way of life that is no longer sustainable. He's a seventy-two-year-old rancher with a bad back. He's not sure how he'll keep things going without Horace but he knows the boy must find his own way.
Coming down from the mountains of Nevada to the unforgiving desert heat of Tucson, Horace finds a trainer and begins to get fights. His journey to become a champion brings him to boxing rings of Mexico and finally, to the seedy streets of Las Vegas, where Horace learns he can't change who he is or outrun his destiny.
Willy Vlautin writes from America's soul, chronicling the lives of those who are downtrodden and forgotten with profound tenderness. Don't Skip Out on Me is a beautiful, wrenching story about one man's search for identity and belonging that will make you consider those around you differently.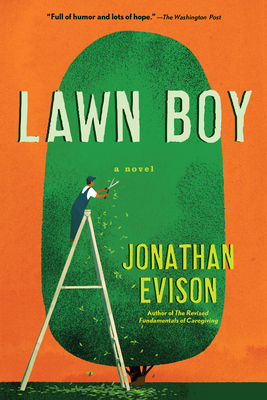 Jonathan Evison's Lawn Boy is an important, entertaining, and completely winning novel about social class distinctions, about overcoming cultural discrimination, and about standing up for oneself.
For Mike Muñoz, a young Chicano living in Washington State, life has been a whole lot of waiting for something to happen. Not too many years out of high school and still doing menial work—and just fired from his latest gig as a lawn boy on a landscaping crew—he knows that he's got to be the one to shake things up if he's ever going to change his life. But how?

In this funny, angry, touching, and ultimately deeply inspiring novel, bestselling author Jonathan Evison takes the reader into the heart and mind of a young man on a journey to discover himself, a search to find the secret to achieving the American dream of happiness and prosperity. That's the birthright for all Americans, isn't it? If so, then what is Mike Muñoz's problem? Though he tries time and again to get his foot on the first rung of that ladder to success, he can't seem to get a break. But then things start to change for Mike, and after a raucous, jarring, and challenging trip, he finds he can finally see the future and his place in it. And it's looking really good.
Event date:
Monday, March 18, 2019 - 7:00pm to 8:00pm

$15.99
ISBN: 9780062684479
Availability: On Our Shelves Now
Published: Harper Perennial - February 26th, 2019
---

$15.95
ISBN: 9781616209230
Availability: On Our Shelves Now
Published: Algonquin Books - March 19th, 2019
---