Mystery Writers Lisa Alber, Susan Spann, and Kerry Schafer
Three Mysteries Book Launch Party
Join acclaimed authors Lisa Alber, Susan Spann, and Kerry Schafer for a joint book launch party with wine and goodies. They'll be talking about their latest novels, and playing a game they call, "What would your detective do?" Come join the fun!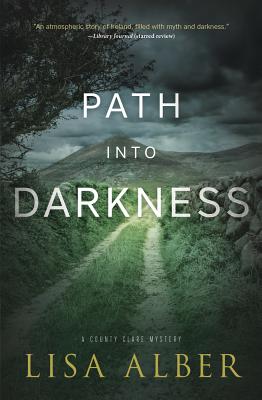 Portland author Lisa Alber's third mystery novel, Path Into Darkness, is a haunting tale of family secrets, madness, and healing in small-town Ireland. Lisfenora is known across the British Isles for its yearly matchmaking festival. But a local man's murder and the grim discovery in his home have cast a somber mood over the town. Detective Sergeant Danny Ahern tries to make sense of the chaotic scene while struggling to set aside moral conflicts and grief for his comatose wife. Within days, he's plunged into even darker terrain when the investigation leads him on a collision course with the Tate family: troubled Nathan, who conceals secrets within ghastly secrets, and beautiful Zoe, the daughter Nathan abandoned years ago.
In this "dark, compelling mystery" (Booklist), one man is propelled toward a tragic downfall while the other struggles to walk the narrow path between life and death.
Susan Spann presents Betrayal at Iga: A Hiro Hattori Novel.
Autumn, 1565: After fleeing Kyoto, master ninja Hiro Hattori and Portuguese Jesuit Father Mateo take refuge with Hiro's ninja clan in the mountains of Iga province. But when an ambassador from the rival Koga clan is murdered during peace negotiations, Hiro and Father Mateo must find the killer in time to prevent a war between the ninja clans.
With every suspect a trained assassin, and the evidence incriminating not only Hiro's commander, the infamous ninja Hattori Hanzō, but also Hiro's mother and his former lover, the detectives must struggle to find the truth in a village where deceit is a cultivated art. As tensions rise, the killer strikes again, and Hiro finds himself forced to choose between his family and his honor.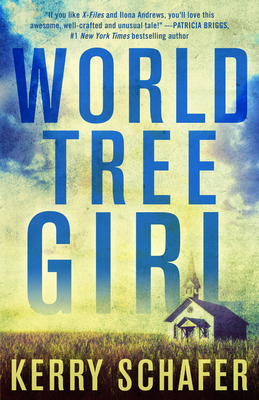 Kerry Schafer presents World Tree Girl: A Shadow Valley Manor Novel.
The girl with the full-body tattoo of a world tree is not just another runaway. She's dead, for starters, and her veins are emptied of blood and oozing a strange, jelly-like substance. To Maureen Keslyn, seasoned paranormal investigator, former FBI agent, new owner of the Shadow Valley Manor Retirement Home, this isn't just a corpse. It's a sign that the Medusa, a dangerous paranormal hybrid, is on another killing spree.
Maureen and her team--Jake, the local sheriff, Matt, the Shadow Valley Manor cook with knife skills that extend beyond the kitchen, and eighteen-year-old Sophronia, who has an uncanny affinity for ghosts--are determined to hunt down and eliminate the creature.
Their case is complicated by the ghost of Maureen's former partner, Phil Evers, who refuses to cross to the other side, and his very much alive daughter Jillian, who shows up demanding to know how Maureen inherited the Manor. When Sophronia uses her power to try to help Phil across, a huge spirit storm blows up at Shadow Valley Manor, and she disappears. With the life of one of their own in deadly peril, Maureen and the team have a ticking clock to find Sophronia and bring down the Medusa.
Event date:
Thursday, August 24, 2017 - 7:00pm to 8:00pm

Email or call for price.
ISBN: 9780738750576
Availability: Not Available
Published: Midnight Ink - August 8th, 2017
---

Email or call for price.
ISBN: 9781633882775
Availability: Not Available
Published: Seventh Street Books - July 11th, 2017
---
$14.99
ISBN: 9781682308165
Availability: Special Order - Usually 1-5 Days
Published: Diversion Books - August 8th, 2017
---